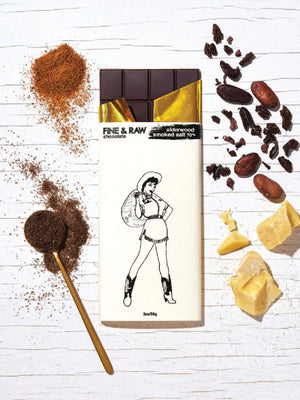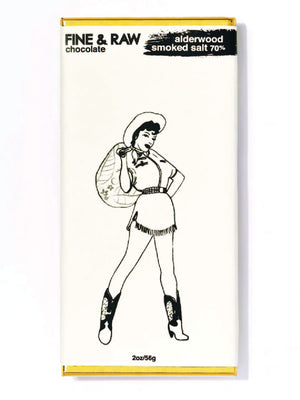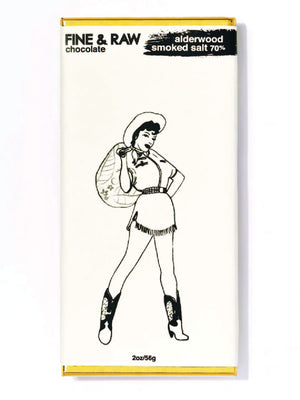 Alderwood Smoked Salt Chocolate bar - Brooklyn Bonnie Collection by FINE + RAW
The salt opens your palate, and rich dark chocolate with just a hint of alderwood smoke waltzes right in. 70% cacao bar sprinkled with just enough alderwood smoked salt to remind you of campfires and good times.
Ingredients: Organic cacao bean, organic coconut sugar, organic cacao butter, alderwood smoked salt.
Size: 2oz