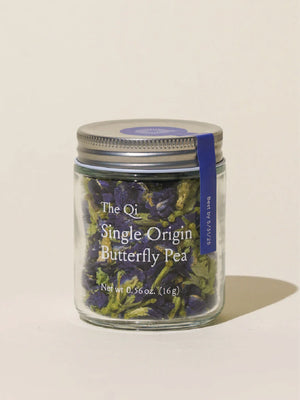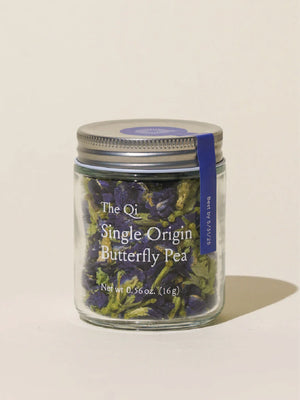 Butterfly Pea Tea by The Qi
Tasting notes of mild, earthy flavors, subtle citrus fruits, and herbs. In India, this flower is revered as a holy flower used in daily Puja rituals. Add a touch of lemon juice & watch the color change from blue to purple!
Single Ingredient: Butterfly pea flower.
Organically grown
Antioxidants
Vegan
Zero calories
Non-GMO
Naturally caffeine-free
Made in United States

Ingredients: Butterfly Pea

Product Language: English

Shelf life: 12-24 months

Storage: Shelf-stable

Weight: 8 oz (226.8 g)