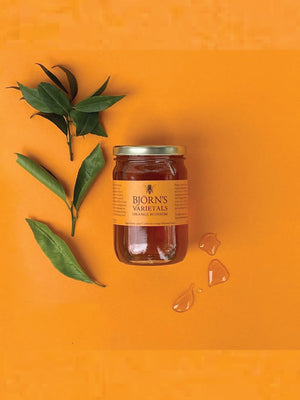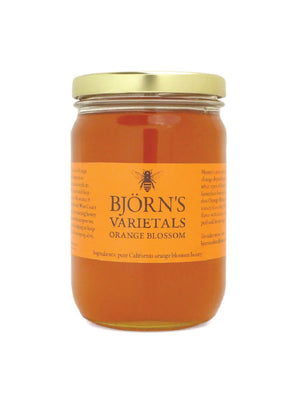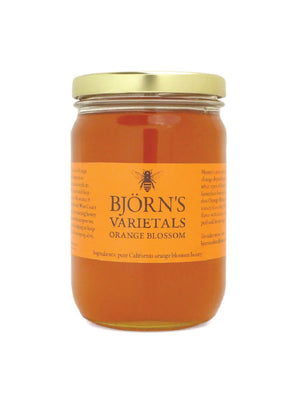 California Orange Blossom Honey by Björns Colorado Honey
This California Orange Blossom Honey is an American classic with its rich floral flavor and deep golden color. We source it from our favorite West Coast beekeeper. By sourcing honey from the best beekeepers, we know we are helping to keep the craft of beekeeping alive.
Honey's taste and color change depending on what types of flowers the honeybees have pollinated; this Orange Blossom variety has a deep floral flavor with notes of citrus peel and burnt sugar. 

Net. Wt. 16 oz.