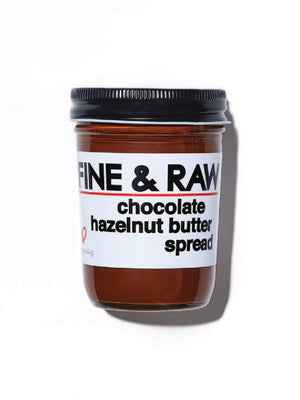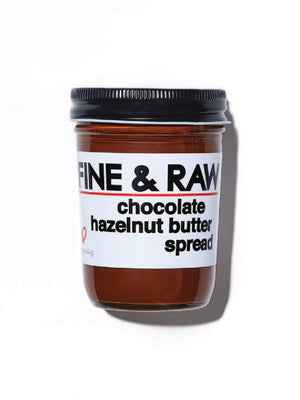 Hazelnut Chocolate Butter Spread by FINE + RAW
Basically the best thing you could ever eat with a spoon. The world's best cacao and the world's best hazelnuts combine into a totally addictive spread. For ice cream, waffles, strawberries, and especially for eating straight out of the jar!
Ingredients: Organic hazelnuts, organic coconut sugar, organic cacao bean, organic cacao powder, organic whole ground vanilla, sea salt.
Size: 8oz.
Gluten Free. Kosher. Plantbased/Vegan/Dairy-Free. Organic. Yum. Hazelnuts grown in Oregon, USA.