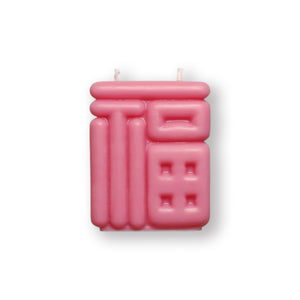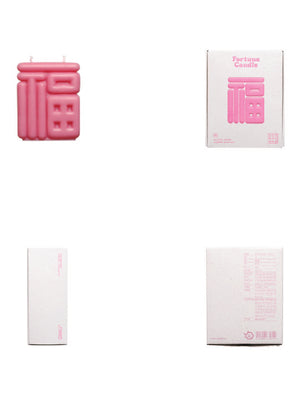 Fortune Candle by Oimu
Developed as part of the Fortune project, this fortune candle are made in the form of letters '福' which means fortune.
Oimu hopes you have a blessed day with the fortune candle by your side.
'福' is the letter that accompanies the life cycle of Koreans.
When the baby was born, people embroidered '福' on pillows and blankets, wishing for a blessed future for the baby. In addition, they usually wore clothes and accessories with patterns that represent '福'.
When preparing meals, people washed rice with Bokjori, and engraved '福' on rice bowls or spoons to reflect on their blessings every meal. After 3D modeling the '福' character, we made a mold and poured vegetable wax made of soybean oil to produce it.
Unscented
Made In Seoul