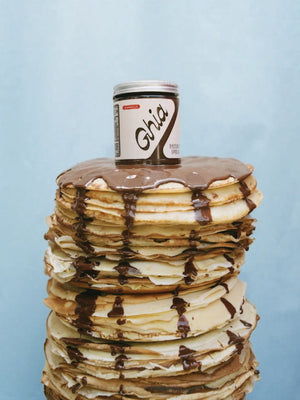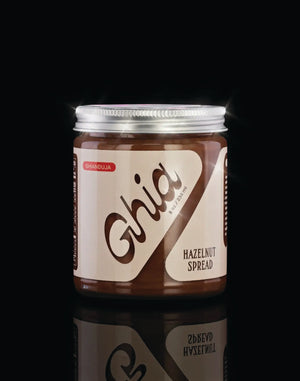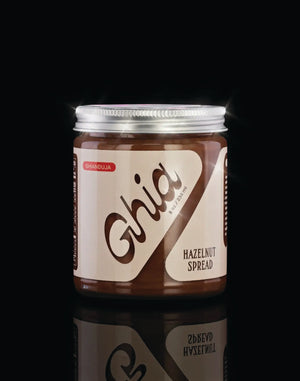 Ghianduja Chocolate Hazelnut Spread by Ghia
This one is inspired by memories of our childhood, slathering hazelnut spread on very tall stacks of crepes. Our version of the sweet treat is made with olive oil instead of palm oil and half the sugar for a more sustainable, better-for-you and oh-so-drizzable good snack.
Ingredients
Hazelnuts, Organic Sugar, Organic Extra Virgin Olive Oil, Cacao Beans, Cocoa Butter, Cocoa Powder, Organic Vanilla.