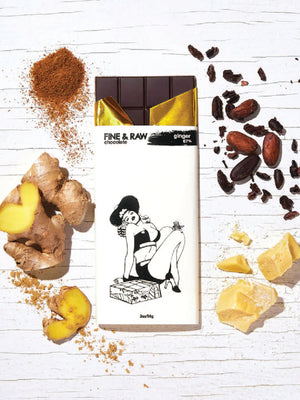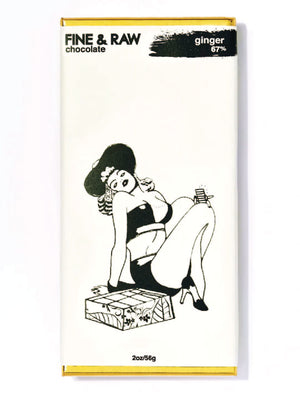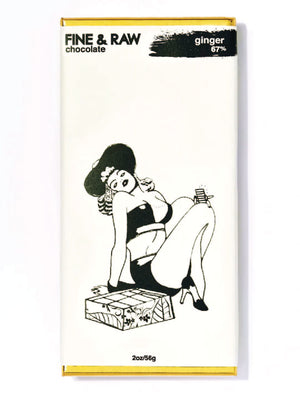 Ginger Chocolate Bar - Brooklyn Bonnie Collection by FINE + RAW
A truly unique infusion of ginger and dark chocolate. Are you a ginger-head? This is for you! May we suggest that you pair this bar with your favorite tea. Always let this chocolate bar sit on your tongue and melt while the flavors overtake your body! Let your palate be patient and the delight will erupt. 
Ingredients: Organic cacao bean, organic coconut sugar, organic cacao butter, organic ginger powder
Size: 2oz.