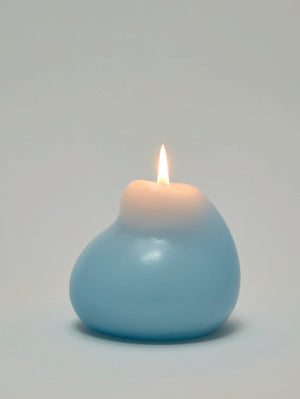 Goober Candle by Areaware
The Goober Candle is cast in unscented paraffin wax from playful forms originally created by Talbot & Yoon in their Brooklyn studio. Each Goober has a distinctive shape and character.
Materials:
100% paraffin wax
Dimensions:
Eh (blue): 4.25 x 4.5 x 4 in
Do not leave burning candle unattended. Burn time for Green and Blue Goobers is approximately 24 hours. Burn time for Pink and Purple Goobers is approximately 40 hours.