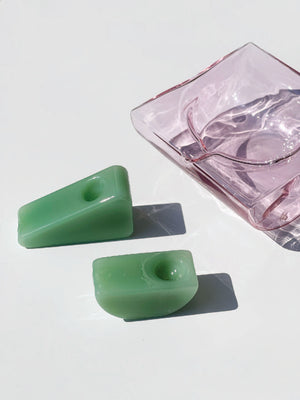 Half Circle Pipe by Yew Yew
The Half Circle pipe, now available in both opaque and transparent glass.
This petite piece fits perfectly in the palm of your hand.
Each bowl packs around 4-7 hits. Perfect for solo use or passing around. 
Trust me, you will never want to hide this piece. 

Features a carb hole to clear the smoke. 
Designed in NY, Made in China. 
2.5" L x 1.25" H x 1" W