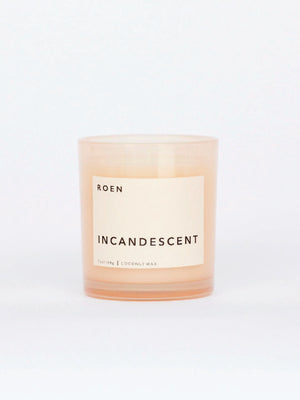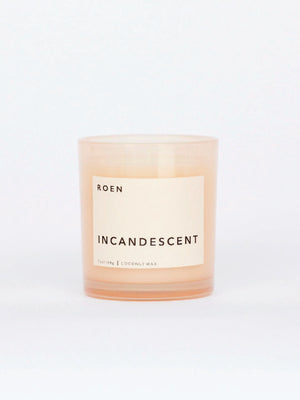 Incandescent Candle by Roen
This scent is both fresh and uplifting, recalling sunny afternoons spent with all of the windows open and the bright scent of citrus blossom carried on the warm spring breeze. Crisp notes of Meyer lemon, bergamot and neroli are balanced with the sweet fruity presence of cassis and grounded with an earthy base of vetiver.
meyer lemon, neroli, bergamot, cassis, vetiver
coconut wax blend with a cotton wick, comes in our signature pink box.
7 ounces (198g)