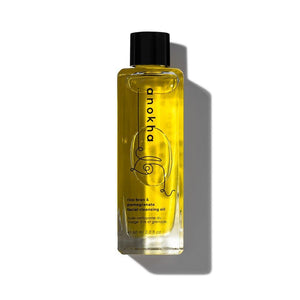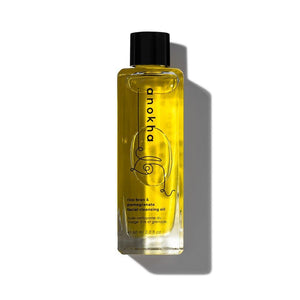 Rice Bran & Pomegranate Facial Cleanser
2 oz
a replenishing cleansing oil with rice bran, pomegranate, and castor seed oil to remove makeup, sunscreen, sebum, and sweat. all that good stuff that loves to clog pores.

rice bran oil.
an antioxidant-rich, brightening moisturizer. it's a nourishing superfood for dry skin.
pomegranate oil.
an anti-inflammatory antioxidant. assists with skin regeneration and elasticity, it's like a health retreat for your face.
castor seed oil.
its analgesic and anti-inflammatory properties make it perfect for irritated, inflamed skin. coined a 'dirt magnet' it attracts and removes unwanted particles. 
pink grapefruit.
reduces excess sebum, as well as the appearance of fine lines and wrinkles. 
red mandarin.
a deeply relaxing aroma, it transforms your sink to a spa.
lemon.
balances oil and reduces signs of hyperpigmentation.
bergamot.
an antibacterial hero, it balances all skin types, especially oily.