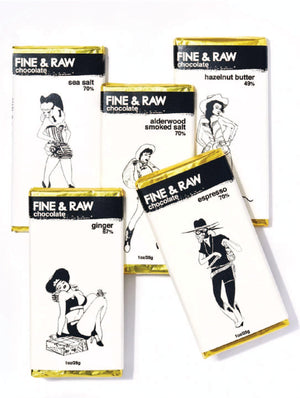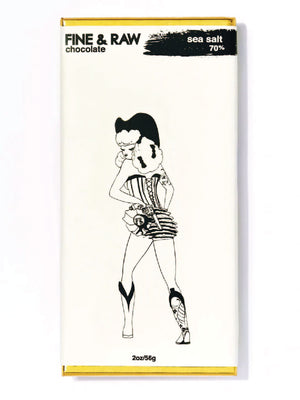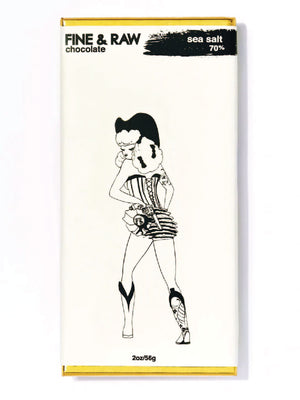 Sea Salt Chocolate Bar - Brooklyn Bonnie Collection by FINE + RAW
For the salted chocolate lover: welcome home. Made with 50% roasted and 50% raw cacao, this 70% dark chocolate bar is topped with just enough sea salt to open up the incredible cacao flavor.
Ingredients: Organic cacao bean, organic coconut sugar, organic cacao butter, sea salt.
Size: 2oz