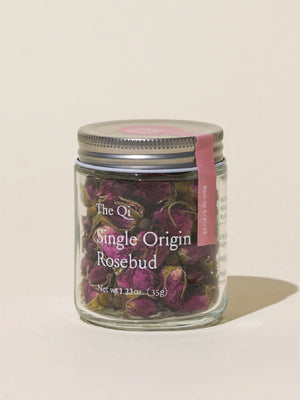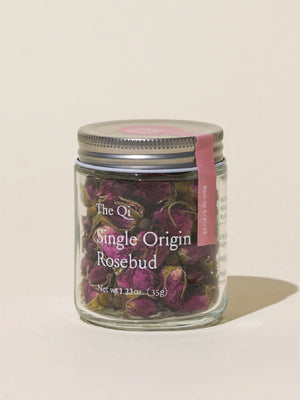 Single Origin Rosebuds by The Qi
Premium Dried Rosebuds
Indulge your senses with our exquisite Premium Dried Rosebuds, meticulously selected to offer you an enchanting experience of both visual beauty and subtle taste. Each delicate rosebud has been handpicked at the peak of its bloom, capturing the essence of the rose garden in its most captivating form.
Product Highlights:
These rosebuds embody the pure, natural essence of roses, offering a subtle yet captivating aroma that can elevate your dishes and beverages.
Perfect for teas, infusions, mocktails, and culinary creations.
Rosebuds are believed to have various wellness properties, such as soothing and relaxation effects, making them a lovely addition to your self-care routine.