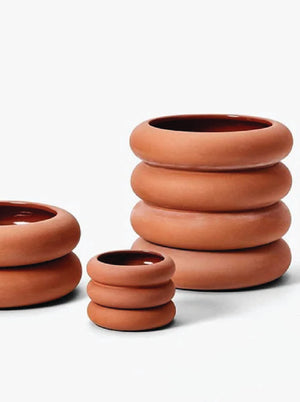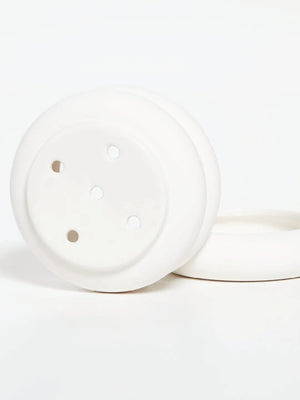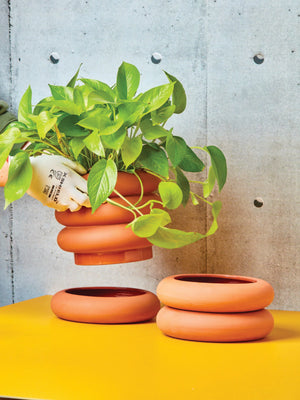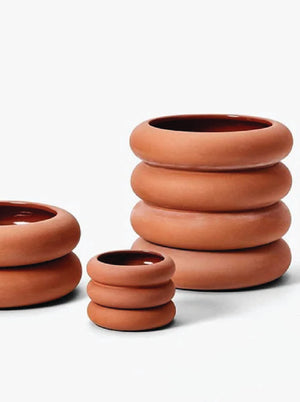 Tall Stacking Planter by Areaware
The Stacking Planter discretely integrates both a planter and saucer into one form. Lift out the bottom ring to reveal a hidden saucer. The circular stoneware form takes its inspiration from high voltage ceramic insulators found on power lines.

Designed by Chen Chen and Kai Williams
Materials:
Dolomite (White), terracotta
Dimensions:
8 in diameter x 8 in tall
Gently wipe clean with a soft cloth and mild soapy water. Do not use bleach. Terracotta may fade in intense direct sunlight.