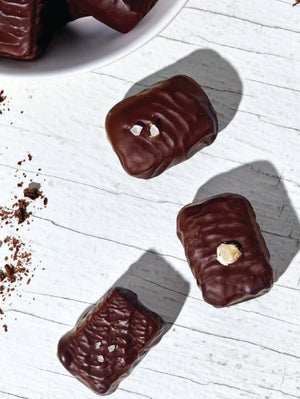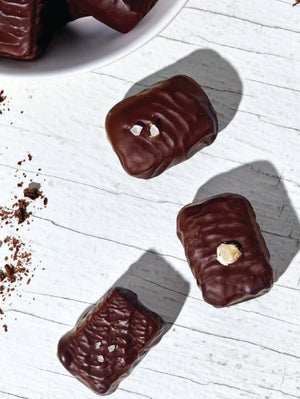 Truffle Gift Set - 4 Piece Mixed by FINE + RAW
This is chocolate enlightenment. Four of our handcrafted truffles, coated in 70% dark chocolate (coconut sugar based). Truffle flavors will vary with availability. Flavors can include classic bonbon, hazelnut, sea salt, and a selection of the chocolatier's choice.
Ingredients (vary based on chocolatier's selection) may include: organic cacao bean, organic cacao powder, organic cacao butter, organic coconut oil, organic olive oil, organic coconut sugar, organic agave, organic hazelnuts, organic orange extract, organic espresso bean, organic cinnamon, sea salt.